THERMOLITE® 
THERMOLITE® and insulation provides warmth and comfort without weight, even when wet. Because it is comfortable and light weight, THERMOLITE® and insulation allows freedom of movement – making it the perfect layer for outdoor wears. Its hollow-core fibers trap in air for greater insulation for light, yet heavy-duty performance. It is also called 'artificial polar bear hair'. THERMOLITE® is the registered trademark of Invista®.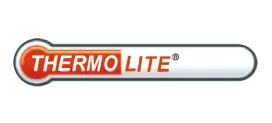 COOLMAX®
COOLMAX® is the performance yarn that includes an effective fiber-based moisture management system. The system can move perspiration away from the body, through the fabric, and transfer out of the wear. It can evaporate quickly, allowing the wearer to feel cooler and much more comfortable. COOLMAX® fresh FX has the permanent anti-bacterial performance due to the special treatment by silver-based addtitive during the production. COOLMAX® is the registered trademark of Invista®.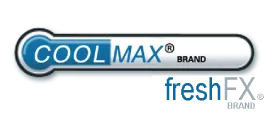 Merino wool
Warm, breathable, moisture repellent and anti-static, Merino has the capacity to deal with moisture like no other yarns, absorbing perspiration and releasing it into the air as vapour. It is naturally odour resistant too. Luxuriously soft and gentle against the skin, it reacts to your body's temperature, keeping you warm when it's cold and releasing body heat and moisture when it's hot. The natural elasticity and resilience of Merino wool enables it to spring back into shape with ease.
PORELLE®
PORELLE® waterproof breathable membranes have been engineered for lamination to create high performance fabrics for a range of different market applications. Porelle membranes are manufactured by PIL Membranes with over 30 years' experience in the market place. PORELLE® is the registered trademark of KL Technologies Group Limited.